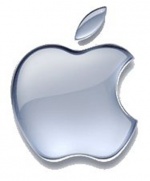 Another raise to report this time from AAPL. On APril 30th  Apple's board of directors has declared a cash dividend of $0.77 per share of the Company's common stock, an increase of 5 percent. The dividend is payable on May 16, 2019 to shareholders of record as of the close of business on May 13, 2019.
Dividend raises are starting to come in again after a slow time and should pick up steam heading into the third Quarter.
Since i own 80.6484 shares this will give me an extra $12.90 in dividends a year. Every raise i get gets me closer to a goal of being totally able to use my dividends for every purchase. Someday it will happen.
So what does this mean for me? It means more money in my pocket or to be used to buy another stock. Who does not like more money.
AAPL $12.90
XOM $27.4
O $.228 3rd raise
MAIN $6.48
KO $1.20
PEG $33.77
WMT $.80
PPL  $.50
CVX $1.96
O $2.052  2nd raise
T $13.45
O .228
ABBV $7.04
IRM $1.034
2019 total increases $109.33
Have you had any raises lately?