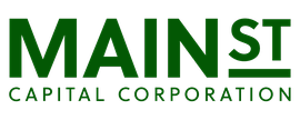 Another raise in the books this time from one of the best of Breeds BDC Main.
Main Street Capital Corporation (NYSE:MAIN) ("Main Street") is pleased to announce that its Board of Directors declared regular monthly cash dividends of $0.20 per share for each of April, May and June 2019.  These monthly dividends, which will be payable pursuant to the table below, total $0.60 per share for the second quarter of 2019 and represent a 5.3% increase from the regular monthly dividends paid for the second quarter of 2018 and a 2.6% increase from the regular monthly dividends declared for the first quarter of 2019.
The goal is to gradually add the Supplemental dividend to the regular dividend that MAIN gives out. so a few more raises the next 2 years will most likely be in the books then back to once a year dividend increases.
I own 108 shares of MAIN this will add $6.48 to my dividends. The new year is looking good already one of the best starts I have had and it will only get better as more dividend increases come in. The goal one day is to have my dividends pay all my current and future bills right now most months would be covered on bills but in the future i will have more.
So what does this mean for me? It means more money in my pocket or to be used to buy another stock. Who does not like more money.
MAIN $6.48
KO $1.20
PEG $33.77
WMT $.80
PPL  $.50
CVX $1.96
O $2.052  2nd raise
T $13.45
O .228
ABBV $7.04
IRM $1.034
2019 total increases $68.51
Have you had any raises lately?